You can make a claim in small Claims court when the amount in the dispute is $25,000.00 or less.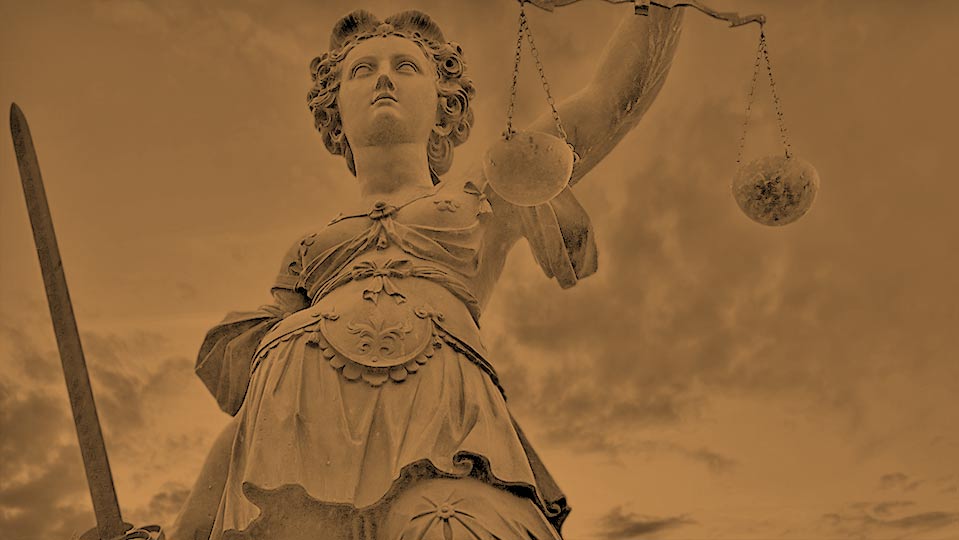 Even the savvy will seek advice. People who want to go through Small Claims Court or those who have to attend because they are being sued know that help with Small Claims Court is just a call away. A call to a qualified paralegal can provide you with the right options for your individual set of needs. Everyone's case is unique so a small claims court paralegal will customize their support services to suit each client's individual set of circumstances.
Most lawsuits must be brought within two years or you forfeit your ability to sue.
An individual may need representation and advice from beginning to end or alternatively they may need intermittent support during certain stages of the proceedings. Properly preparing your Small Claims Court claim or defense is the most important part of the process. A paralegal with sound experience in Small Claims Court matters can assist you with as little or as much of the process as you want.
Legal Documents
There are only 20 calendar days to file a defense and two years to file a claim. What you write in your defense or claim will be read by the judge and will indeed influence your results. The written pleadings are what you say in your claim or your defense and are the most important part of any legal action. A Small Claims Court paralegal can help you word your claim or defense appropriately and will make sure you include all the correct information and documents so that your results are as favorable as possible. The information and documentation that you provide from the outset to the Small Claims Court and the opposing party can significantly increase your chances of success.
Court Attendances
If you are not practiced in court hearings then attending them on your own can be stressful and in the worse cases even land you on shaky ground. If you decide that you want assistance in the courtroom, even if you are already in the middle of a Small Claims Court action, a paralegal can be retained just for the purpose of attending the following types of hearings:
Motions
Assessment Hearings
Trials
Settlement Conferences
Terms of Payment Hearings
Garnishment Hearings
Most paralegals charge on a flat rate basis for attending hearings except for trials, and depending on the complexity of your matter.
Head paralegal of ParalegalServices.Legal, Sean O'Connor is a successful paralegal with over fifteen years of experience. He has seen the benefits that his clients have derived from Small Claims Court. Sean recommends that anyone considering Small Claims Court should review these 10 points below in advance of placing a call for their free consultation: 416.835.7411
Preparation of  and Commissioning of Affidavits
When you are unfamiliar with the legal process for Small Claims Court it can be difficult to prepare affidavits. If you need to reply to the opposing party, a paralegal can help you prepare your affidavit to support your Small Claims Court motion, or request for judgment.  Paralegals also commission affidavits even If you have already prepared it on your own and without a paralegals' assistance.
Real Estate DisputesIn Toronto's hot property market frenzied real estate deals can close in 48 hours with multiple offers and over-asking sold prices. You might take possession of your "first-time buy" property, or your "forever-home" and discover months down the road problems with the foundations, plumbing, electrical, windows, roof, mold or some other issue. The stylish stainless steel appliances you knew were included in the deal may have been swapped out for older white ones.

Perhaps after having sold your home you are being accused of hiding or not disclosing a problem that existed prior to the sale? A paralegal can defend you.

Maybe the real estate deal didn't close, but you've sold your house. Have you had to take out bridge financing and incur unfair expenses? These are a few examples of real estate disputes resolved favorably in small claims court with the help and knowledge from a qualified paralegal.

Contractor Disputes Are you a contractor who has not got paid? Have you completed the work on time and on budget but the homeowner hasn't paid you and is ignoring your calls? Do you have to unexpectedly finance your sub-contractors while waiting to get paid? Call a paralegal to quickly resolve these unexpected expenses.
Homeowners Disputes Are you a homeowner who is unsatisfied with a supplier or contractor's work? Are you incurring expenses while waiting to resolve problem issues? Call a paralegal with experience in assisting both homeowners and contractors in resolving disputes.
Broken Contracts
Have you been abandoned by your contractor when the work was half completed? Was your contract cancelled? Do you have to pay another contractor to correct the problems made by the original contractor in order to complete the work? Call a paralegal with experience in dealing with broken contracts in Small Claims Court.
Unpaid Receivables
Organizations and individuals involved in recovering unpaid receivables & loans use Small Claims Court. It is considered a most cost and time effective way of collecting debts.  A paralegal can assess your situation and assist you in determining if Small Claims Court is the most effective way to collect your money.
Repairs & Storage Liens (RSLA) Is your car being held by your mechanic and you are being charged storage fees because you are disputing the invoice? Alternatively, do you have a client that won't pay your storage bill or mechanics invoice?  You can resolve the repair or storage dispute through Small Claims Court under the Repairs and Storage Liens Act (RSLA).  The RSLA process is strict and its proceedings can be confusing, even overwhelming.  It is well worth a call to an experienced paralegal for advice you on how the Repairs and Storage Liens Act (RSLA) would apply to resolve your situation.
Legal Correspondence/Demand Letters
Whether you are requiring help in contacting a party to demand payment or replying to correspondence you received regarding a legal issue, it can be very confusing. Without sound advice you can't know exactly what you should or should not say.  A paralegal can assist you by preparing correspondence with the correct wording on their letterhead or help you to reply on your own. Sometimes a well-crafted letter from a paralegal can help to quickly resolve your dispute and the need to go to Small Claims Court altogether. You can access these services on a flat fee basis.
Process Serving Serving your legal documents in the correct manner is a requirement. Any mistake in the process can undermine your case. A paralegal can arrange it done for you by a professional. You can ask for a quote prior to retaining their services.
Judgment Enforcement If you have received a judgment from the court in your favor you can retain a paralegal to help you collect the money owed to you. You may need help in locating assets such as properties, employers, and even bank accounts. A paralegal has access to professionals who can help you collect and recover your money safely.
Sean O'Connor is a certified paralegal with over 15 years of experience and can be reached at TEL: 416-835-7411 for a free consultation.